Congratulations to Jennifer for winning a custom sign from Studio Danielson Designs! The text she chose for her frame said, "I am the definition of unmerited, yet I am the definition of favored by God." And she pointed us back to grace. 
We hope you always find grace here with (in)courage. Grace and friendship and acceptance. Ann Voskamp shares today about her journey toward finding those three treasures. And the impact they can have on a life. 
Answer the question at the end of her post below and we will be giving away one card pack of choice for every 100 comments. A small way to pass on big love. And one special winner will receive a membership to DaySpring's Heart Connection Card Club – 10 best selling cards each month. 
In this place,you are loved. Just as you are.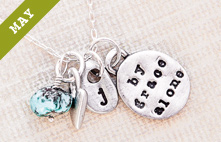 Sign up for free email updates and be entered to win our monthly giveaway of over $100 in beautiful product!
ABOUT LISA-JO
Lisa-Jo lives in between countries, callings & kids, believes motherhood should come with its own superhero cape, and as the Community Manager for (in)courage loves dreaming up ways to serve you...