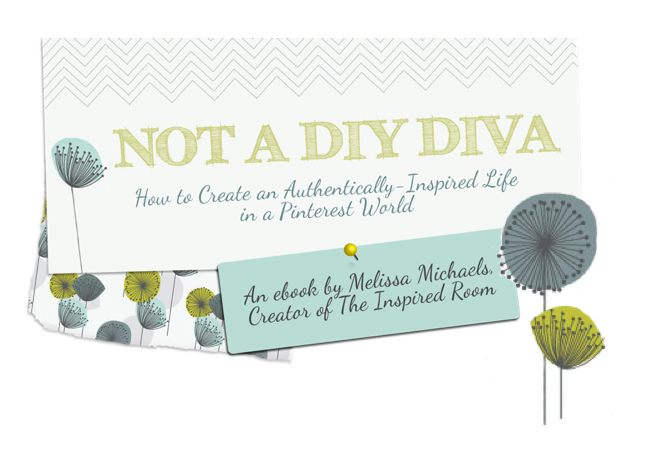 I recently wrote a little ebook called NOT a DIY Diva: How to Create an Authentically-Inspired Life in a Pinterest World. While the concept of being a DIY Diva may not immediately resonate, or perhaps the online inspiration site called Pinterest is new to you, I think many of us can relate to the inner struggle to find authenticity in our life.
And if we are honest, most of us struggle with the comparison game in one way or another.
This book gently opens up the discussion of what we feel inside about our life and home and the subsequent choices we make with how to spend our limited time and funds each day.
As women and keepers of our homes, we really do desire to live in a place of contentment. But no matter what image we subconsciously project on the outside, sometimes, on the inside, we don't think who we are, what we do and what we have is actually good enough.
We suffer from the disease of perfection. We might spend too much money on things we can't afford, time on things we feel we are expected to master, or on projects or activities that are not really our priority at all. We strive to create a facade that ultimately doesn't lead to contentment or effectiveness in life, because it isn't authentic.
It is about my every day struggle (and maybe yours) to figure out what works for me as the keeper of my home in this try-hard to keep all the plates spinning Photoshop-perfect world.
This book encourages us to find balance and make peace with our inability to be perfect in our imagine obsessed world — where a whole lot of people present themselves as pretty close to perfect every single day. Or at least we assume they must be, because that is what we see. Even their messes look prettier in pictures than ours. It is the message we take to heart. We can't measure up to what others present on the outside any more than we can keep up with our own inner image of perfection.
How do we discover and embrace what is good enough, clean enough, or pretty enough for us?
This book encourages you to create beauty out of the home and life you actually have, not the one you exhaust yourself or your finances striving to attain. It gives you permission and confidence to be YOU, the real creative you. It is a short, quick read but I hope you'll find it inspiring and encouraging! And I hope you'll share your journey to authenticity with me!
Enter to win your own copy of this ebook!

You can enter to win a copy of this ebook this week by simply answering the following question. 5 winners will be chosen from the comments and announced on Friday.

When I read some blogs or see people around me who appear to have it all together, I sometimes feel like

_________________________________.
I would love for you to join me at my blog, The Inspired Room, and The Inspired Room Facebook page, where we try to balance living a beautiful life with striving for contentment and peace right where we are. Find out more about this ebook and buy your own pdf copy at NOT a DIY Diva.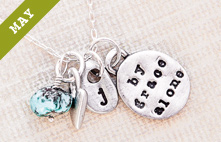 Sign up for free email updates and be entered to win our monthly giveaway of over $100 in beautiful product!
ABOUT MELISSA MICHAELS
Melissa Michaels is the creator of The Inspired Room, a pastor's wife at Voyage, and a mom of three. When...