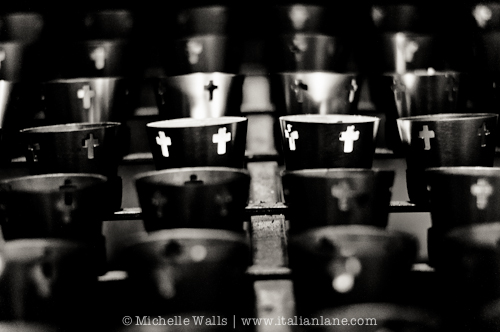 "Christianity is the gospel of the failed, of the ungodly, the unable, the unwilling, who simply woke up one day invited to God's house and went. Period." John Lynch
A wind has been blowing through my world.
The Spirit, His Spirit, the One wrapped up with mine has been been shaking things up in my heart this week. He has been wooing me back to the heart of the gospel, the heart of what it means to be a Christian.
When He first wooed me I was a little girl. Tucked under covers and teddy bear under my arm, I asked "God" to find my sister. She had been taken by her father, so the story went, and my mom didn't know where she was.
I prayed that God would bring her back. And He did. My mom found my sister and I believed.
A seed is planted.
When I was in 8th grade I heard a Christian music tape, Clay Crosse, and I was blown away. I had never heard Christian music before, only hymns, and I prayed for what the man was singing about, I wanted it.
The seed sprouts.
I found myself in a church where there was singing and clapping and laughter and my spirit rejoiced. "People clap and sing for God? Why have I never seen this before?" I had found my people; I was where the Spirit was.
The dirt moved; it breaks.
I started going to Young Life in high school because it's where all the cool kids went on Wednesday nights. I heard about a man-God named Jesus and I fell in love.
Something green lifts towards the sun.
In college I joined the Navigators ministry and decided I would give my life to Jesus; I would follow Him. I knew I was a mess, and I was afraid He wouldn't love me, but He did. Mess and all. I became His.
She blooms.
God did not draw me to Him through my intellect, He wooed my heart and moved my spirit. When I first met my God, I was vulnerable and passionate; I couldn't get enough of Him, and I wanted everyone to know Him. But over the years I began to wall up my heart. I started letting voices in that said my mind was more important, and the scriptures must be adhered to as though they consisted of textbook facts. I lost my heart and began letting my mind lead. I grew colder, and I made many judgements on others and myself. I wanted to please God, I wanted to fight for Him and stand for truth. I needed meat; I was a "serious Christian."
I started trying to live in the ways I thought were godly. I tried and tried but man, I kept messing up. I was such a failure. Before I knew it, I was a shell of the woman I used to be.
Tired.
Lonely.
Burnt out.
No interest in church, no time to study the bible…if I even wanted to, that is.
Undone.
And then…
I felt it.
The wooing.
It is gentle and quiet, and so kind.
He reminds me that He wants me to have a heart of flesh, not of stone. He reminds me that He is pleased with me, just because I'm His. He reminds me that nothing I could do could make Him love me more and nothing I could do could make Him love me less. He reminds me that I am righteous, right now, because of Jesus.
He's always been there (He doesn't leave), but I forgot about my heart.
My new heart, the one that is not wicked or ugly. The one that is beautiful because it is infused with His.
Today, I remember my heart, and I let myself be in love.
And friend, it is absolutely, unequivocally,
freeing.
By Sarah Mae, SarahMae.com 
…
Photo: Used with Permission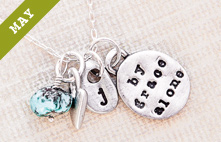 Sign up for free email updates and be entered to win our monthly giveaway of over $100 in beautiful product!
ABOUT SARAH MAE
Sarah Mae has a past that would be her present if it weren't for Jesus; His wild saving grace and gentle leading keep her in awe. Sarah Mae is the author of several eBooks, the co-author of the...