I have been writing these words in my heart for so long now. I never believed that they were mine to share, but now I feel a tug.  As I finally sit down to write, I feel so anxious to get it all out. I am trying to slow my mind, pace it with my heart.
My Faith journey…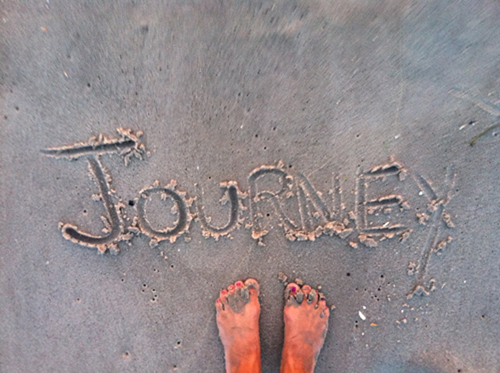 When I was a child we went to church every week. But, through a whole host of reasons, it was always a source of stress and resentment for me. As an adult, I stopped going. Twice, early in our marriage my husband and I went to a church, but it never felt right.
We moved to a new state, a new home and then I was pregnant with my first daughter. I asked my husband to start going to church. That was 12 years ago. We are now very active members of our church community. I teach religion to children, I run a committee, we attend most of the social events.
But even with that, something always was a little off for me.
When I first started teaching first grade religion I became very nervous, what if they asked a question and I didn't know the answer? I went through several years of childhood religious teaching, but I felt like I knew nothing. So, I started attending bible studies, learning more about the bible. Learning how to read the bible.
But still something was missing.
2 years ago, I discovered the world of blogs. At first, I was drawn to the decorating blogs. I still do enjoy them, but I found myself more and more being drawn to bloggers who spoke about their Faith. In this crazy world of blogging, I found women who spoke openly about their Faith. About their love for God and their love for Jesus. Speaking this way was natural to them and part of their everyday.
I was envious. In the past, anyone I had ever spoken about religious topics with made me feel very uncomfortable. That was personal and it wasn't shared. Now, I wanted to be able to speak like these women. But I did not know the path to follow.
Last January our church started a 7 week program called Discovery Christ. Not only did I want to participate but my husband did too. It was life changing. I went through a roller coaster of emotions after completing that program. Anger – now that I knew so much more, how could I possibly be all that? Fear – what if He tested me to prove my Faith?
But then my heart let peace start to set in.
Understanding started to take hold.
Now, here I am today wanting to be the one to speak His Truth. To share my journey.
I saw a bumper sticker the other day: "God speaks: are you listening?" Now I understand that this whole time I wasn't listening. Now, I try so hard to hear Him. And He speaks to me. Some days he whispers. Some days He shouts. Some days I close my ears. I am still learning.
I am realizing that I started this blogging journey with the goal of Finding Home, but what I really needed was to be on the path to finding Him. My journey has just begun, but now I realize that I am worthy of his love and maybe even to be a voice for Him.
I am so thankful that my heart is now open to hear Him.
By Laura Putnam, Finding Home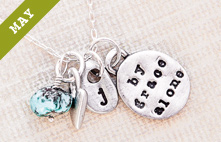 Sign up for free email updates and be entered to win our monthly giveaway of over $100 in beautiful product!
ABOUT LAURA PUTNAM
Laura Putnam, along with her maple syrup making husband, raises her two girls in NY. She blogs about the journey we are all on to finding home....