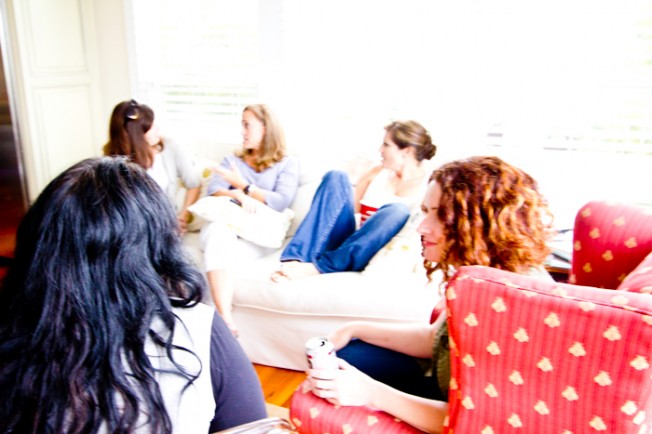 Attending an (in)RL Meetup.
Seriously, this is the very best part. You don't want to miss out – our friend Deidra wrote a whole post about the regret of missing a real life get together like this one! We want you there, nervously knocking knees and all

And if you need encouragement, read the many stories linked up at the bottom of this post from so many other women who were nervous to attend last year and describe how stepping out in faith to connect in real life was about the best thing they ever did.
How do I find a Meetup to join?
That's fun and easy – you just click right here on our Meetup page and look for the (in)courage community closest to you. If you don't see one, feel free to start one yourself! (Click here for information on Hosting a Meetup.)
If one has already been started and you'd like to join, click on the Meetup you'd like to attend then choose "RSVP." It's that easy!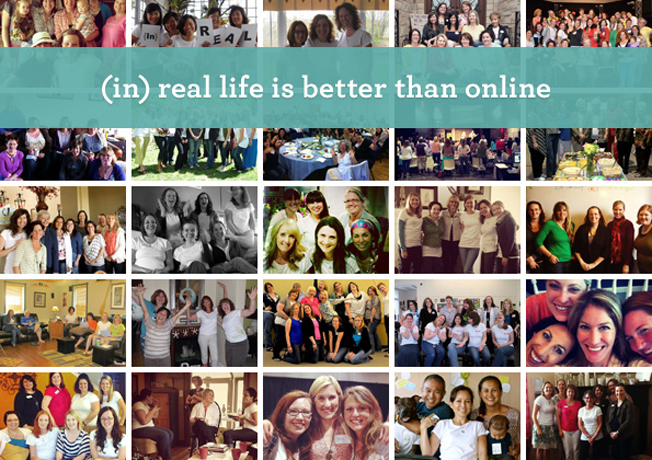 How long will the (in)RL Meetup last on Saturday?
This is up to each host, but the time frame we're recommending is about 3 hours. Meetup hosts will share their specific time and venue based on varied time zones, and we'll be providing video content that Meetup groups can watch together, focusing on the importance of sharing our stories. We have a Saturday Keynote video that will be about an hour long, and a line up of 3 other videos each ranging in length from 5-15 min for hosts to choose from on Saturday. You can see a preview here.
What else should I know about the Meetups?
There's all kinds of information about the Meetup experience over on the FAQ page, and you're more than welcome to ask any other questions in the comments so we can chat and learn together!  We're so thrilled to have you!