Host/Meetup
Now, here comes the fun part – hosting or attending an (in)RL meetup
on Saturday, April 27th!
It's easy: just look for a meetup in your area and join it. If there isn't one near you yet, why not grab a friend or two and host one together! This is what makes (in)RL special – the real life connections we make with friends we didn't realize lived right around the corner.
Interested in hosting?   Click Here »
Interested in attending?   Click Here »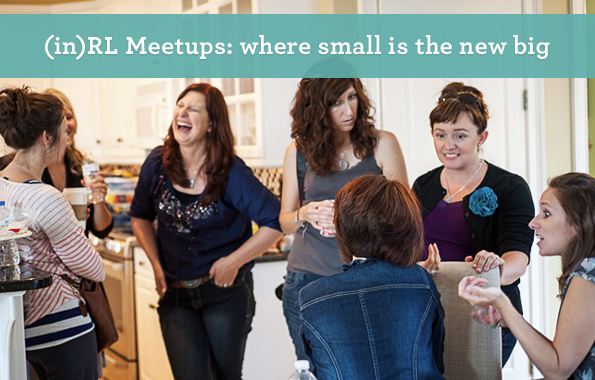 Hosting an (in)RL Meetup.
This is the fun part – connecting with other sisters in Christ right where you are; creating your own (in)courage beach house venue and inviting folks to come and connect (in)RL. Grab a friend or two to help you host and get creative – have you seen all the ideas from last year's hosts!
How to start a Meetup:
Click here to start an (in)RL community right in your neighborhood – it's easy peasy. Once you are on the Meetup Map, just follow these steps to become a Host of a Meetup:
Click on "Start a new Community"
Give your Meetup a Name (preferably the City & State where your Meetup will be held)
Create a Meetup Account
Now just choose a time for your meetup, add a location, or just add "TBD." You must make an edit to either the time, location or add details to your meetup to become a meetup planner and be designated as a host.
Once you've done this, a star should appear on your picture under "Members."
To add a picture, just hover over "Account" in the top right corner and then click "General". You'll then see an option to change/add your photo.
Then invite your friends, your colleagues, your neighbors to join you. Whether there are two of you or twenty, it will be the perfect size.
Note: meetup.com will recognize your current location automatically. If this is not the area in which you'd like to host your meetup, please click here for instructions on how to change your location.
What time should my meetup be:
Anytime that works for you on Saturday, works for us. What with time differences and countries from all over the world joining us (in)RL – please schedule your meetup for a time of your choice. We'll be sure to make the webcast content available for you to tune into whenever your group meets up.
Who should I invite to my meetup:
Whether they read (in)courage or not, whether they blog or not, whether they believe like you do or not - feel free to invite everyone and anyone to connect (in)RL. Jesus is at the center of everything we do. To read more about our heart, click here.
What will we be doing at the meetup:
Well, we certainly hope it involves eating chocolate at some point! This is a time to connect, to share our stories about community, to be encouraged, and to tune into the videos of your choice from the Saturday Webcast line up. You can get a sneak peek of them over here. And for a glimpse into what hosts last year did at their meetups, check out the nearly 70 so recaps linked up at the bottom of this post over here.
Got any tips or resources for my meetup:
So glad you asked! We will be providing all kinds of great resources here to make your meetup a hit – starting with the free downloadables over there in the side bar. There are helpful tips, ice breakers, technical checklists for connecting to the webcast and pretty printables for decorating.
And coming Monday, March 25th through Friday, April 5th ONLY, we will be offering HOST SPECIALS, which will give crazy discounted prices on all the items shown over here! There are two surprise items that we will reveal on the 25th, but we know you're going to LOVE them. If you are a host, you will be getting an email on the morning of Monday, March 25th giving you hidden access to see these items and purchase them at a deep discount through dayspring.com. If you sign up to host after the 25th, you'll receive an email within 24 hours with information on host specials.  After Friday, April 5th these deals will no longer be available.
For even more inspiration, don't forget to check out the amazing ideas that last year's hosts used – over here.
I've still got some questions:
Well, let's all try and answer them together. They may already be answered on the FAQ page, but if not, feel free to leave them in the comments and that way we can chat and learn together. Thrilled to have you!
Attending an (in)RL Meetup.
Seriously, this is the very best part. You don't want to miss out – our friend Deidra wrote a whole post about the regret of missing a real life get together like this one! We want you there, nervously knocking knees and all :) And if you need encouragement, read the many stories linked up at the bottom of this post from so many other women who were nervous to attend last year and describe how stepping out in faith to connect in real life was about the best thing they ever did.
How do I find a meetup to join?
That's fun and easy – you just click right here on our meetup page and look for the (in)courage community closest to you. If you don't see one, feel free to start one yourself!
If one has already been started and you'd like to join, just click on the Meetup you'd like to attend then click "RSVP." It's that easy!
How long will the (in)RL meetup last on Saturday?
This is up to each host. But the time frame we're recommending is about 3 hours. Meetup hosts will share time and venue based on varied time zones and we'll be providing video content that meetups can tune into, which explore the topic of taking up the beautiful challenge to do life together, even when the going gets tough. We have a line up of 6 videos each ranging in length from 6-25 minutes for hosts to choose from on Saturday. You can see a preview over here.
What else should I know about the meetups?
There's all kinds of information about the Meetup experience over on the FAQ page. And you're more than welcome to ask any other questions in the comments. That way we can chat and learn together. Thrilled to have you!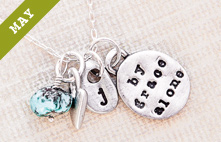 Sign up for free email updates and be entered to win our monthly giveaway of over $100 in beautiful product!