UPDATED: Congratulations to the 50 winners of Dr. Gary Chapman's book, The Five Love Languages! All winners will receive an email with instructions on how to claim their prize!
19) Lisa H, 21) Alex, 24) Melissa, 43) Jill, 56) Paola Pacheco, 77) Hope, 79) Amy, 85) Rhonda Waller, 96) Diane Fowler, 114) Kristie, 131) Kent, 134) Ginger, 143) Lynda Masi, 148) Aaron, 160) Beverly, 181) Nina, 192) Leslie, 194) Natalie, 196) Kathleen, 198) Reese, 203) Kelly, 222) kathy, 232) Shelbey, 241) Paula, 252) Keri, 255) Beth Anne, 268) Tracy, 273) Amy, 281) Stef, 306) anotherjoy, 312) Liberty, 319) Heidi, 323) Debbie, 326) Jodi, 331) Sarah, 334) Lisa K, 350) Kristen, 355) Kristen, 358) Robin, 375) Gracie, 377) Justine, 383) Courtney, 401) Kristi, 408) Christy from A Heartening Life, 410) Denise, 417) ThankfulMomma, 425) Erin, 430) Beth, 438) April, 447) Cathy
My husband and I have been married 11 years. Eleven years, three continents, two kids, and thousands of frequent flyer miles.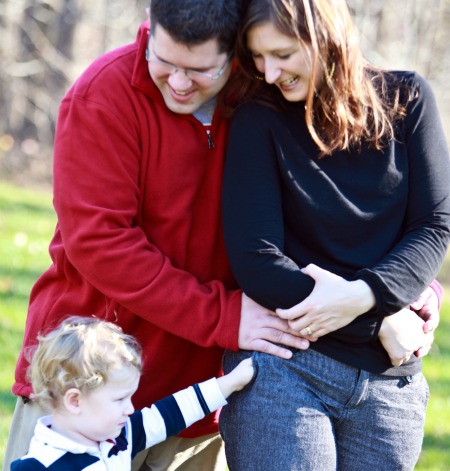 I'm South African and he's American, but even when we're both speaking English it has often felt like we're speaking different languages. He'd fill up the gas tank, go grocery shopping and help do the laundry and I'd wonder why he never came home with roses. I'd share the nuances of my day with him, hang out for hours just talking and he complained that I felt more like a roommate
than a wife.
We loved each other, sure. We just weren't that great at translating that love into a language the other could understand. And the irony, of course, is that neither of us wanted to fess up to what we needed from the other. Even when it began to emerge from many, many, many rounds of arguments what we were each looking for. Putting it into words just seemed (to me at least) to drain the romance right out of the gesture.
Boy I wish I could go back in time and whack my newly-married self over the head.
Well, that or give myself something helpful. A dictionary, for example. Not an Afrikaans-English dictionary, but a Lisa-Jo-Peter dictionary that could translate his actions into words of love. Or my love needs into clear guidelines that he could follow to leave me feeling cherished, romanced, beloved.
Perhaps you've already heard of Dr. Gary Chapman and his book, The Five Love Languages. Since walking down the aisle my communications skills (much like my hips) have gained some weight. It's thanks to this book that I now say things like, "I need roses, not an oil change to feel loved."
You'd be amazed how empowering it is to be able to put into words what your love language is. Words of affirmation, gifts and quality time are high on my list. Do you know what's on yours?
Today we're delighted to be able to encourage you to figure it out.
Because we're giving away 50 COPIES of The Five Love Languages.
Yup, you heard me right! One copy for every 10 comments – up to 500 comments and 50 books.
There are two ways to enter:
1. Click here to find out what your love language is and leave a comment sharing what you learned.
2. Click here to check out DaySpring's fun selection of free Valentine's E-Cards and leave a comment telling us which one you sent (see, it's not too late!)
Easy peasy. We'll leave the contest open until we hit 500 comments and all 50 books have found good homes.
And as a bonus, we're also giving 25% off everything in our online store this month with the code LOVE25.
So, really, everyone's a winner. Just as it should be. Here's to love never getting lost in translation again!
UPDATED: THIS GIVEAWAY IS NOW CLOSED, SINCE WE JUST HIT 500 COMMENTS.
You guys are awesome! And we still can't recommend the book highly enough for anyone wanting to purchase a late Valentine's Gift!
Leave a Comment