I gripped my pen as she told me her story over the phone.
As she described it, I could see the danger her family faced and sense the fear on her children's faces, the shock of losing their home, their community, everything but their lives.
She had lost so much.
But I cried with her — not because of all that had gone missing, but tears splashed onto my desk because she could see what she still had.
She could see the unseen. She could look through the blurry present and see a clear future. No, she didn't have answers as to why her family had to evacuate the country they loved and served.
But she could see God's heart even though she couldn't trace His hand.
She looked past the devastation and pain and she trusted that God would somehow redeem everything.
"We are like Joseph. He lost everything. He endured prison and pain and hell itself. But he could look past the struggle and say God intended this for good, to accomplish the saving of many lives," she whispered into the phone.

After the call, I put head on my desk and I cried. For her. For me. For the countless who are hurting, asking God why. And then I asked God to help me see the unseen. To know that there is a plan in our pain. Truth in our turmoil. Faithfulness in our failures.
I thought about the parenting book I'm in the middle of launching this month and the ugly words one of my kids yelled at me earlier that morning, "I hate my life." Not exactly what I was planning for my marketing plan. Nobody likes failure. But that's exactly what I felt like — a failure, an impostor.
I've always believed God uses failure as much as success to reveal Himself and bring redemption.
But who wants failure? The unfinished, ugly stories of unbelievable pain are uncomfortable. There isn't a happy ending to some of our stories yet, and there may never be until heaven.
Maybe you're grieving a yes or regretting a no. Maybe you feel hopeless or hopeful. Maybe this feels like the end and you really just want to began again. Maybe life is just blurry.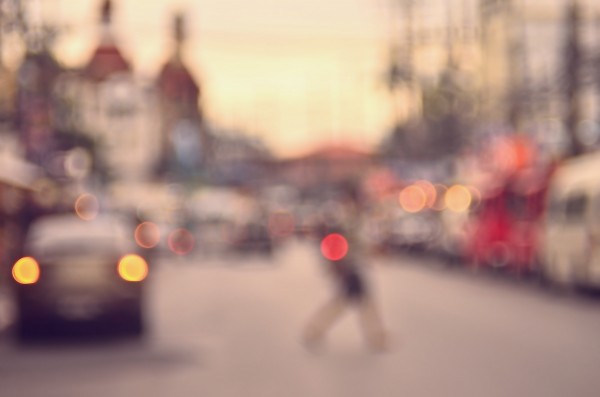 I don't know what mountain you're facing today.
But I know God can redeem anything.
My friend's words were still ringing in my ear, "I don't understand why. But I can already see that God is here, in this hard, uncertain place."
God sees what we cannot. He sees the unseen — what we cannot even fathom.
We might not see it overnight or in our lifetime, but He promises to work it out for His good. He will be glorified.
Pregnancy, bankruptcy, rape, marriage, diagnosis, adoption, unemployment, rebellious kids, abortion, a cross-country move, divorce, failure, addiction, mistakes, even death.
He will redeem even this.
[linebreak]
Share on Twitter:
God uses failure as much as success to reveal Himself and bring redemption. {Tweet this!}
Leave a Comment