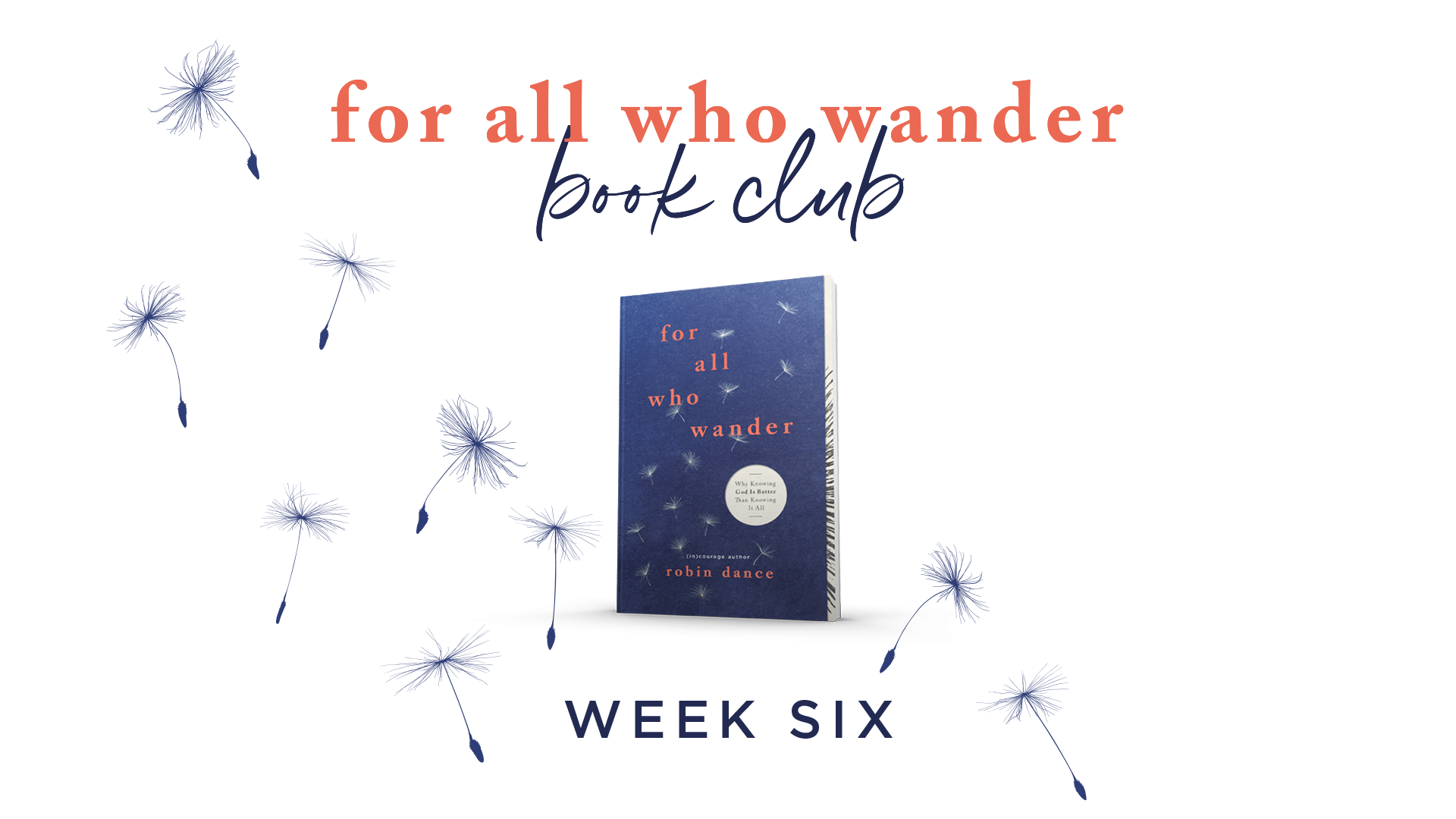 (in)courage Community Manager Becky Keife and (in)courage author Robin Dance are discussing their way through Robin's book, For All Who Wander: Why Knowing God is Better Than Knowing it All! This week, the final in this online book club, their conversation is based on chapters 21-25 from For All Who Wander. We know this video is sure to encourage and inspire you.
Click below to watch!
Thanks for joining us for this six-week online book club! If you're looking for more online reading plans, find our freebie list here.