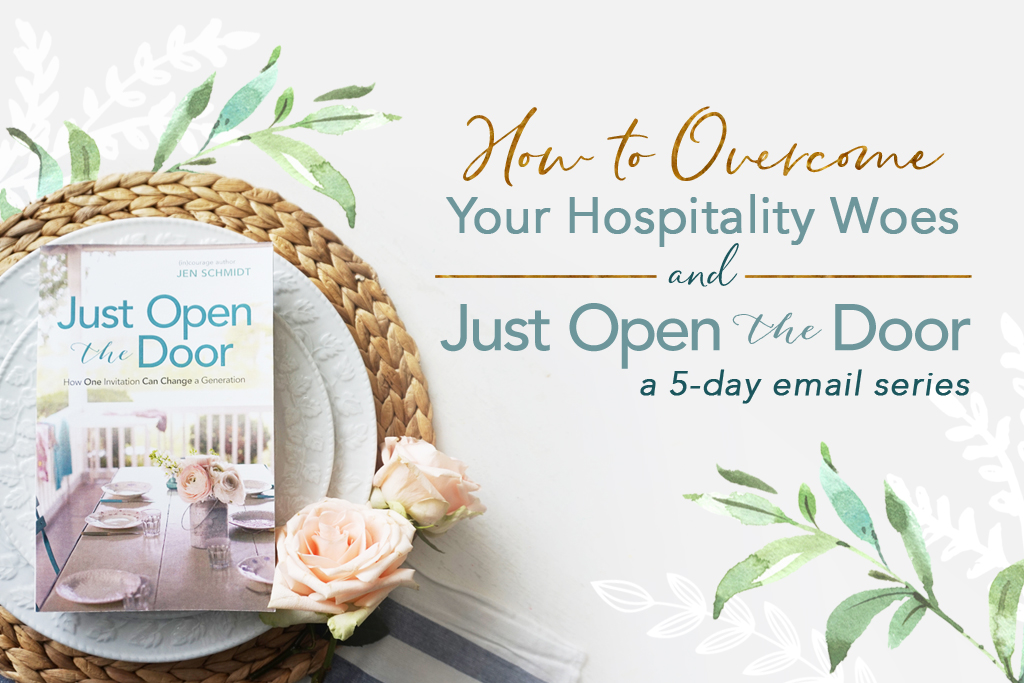 Tell me if you've ever felt this way…
Does inviting people into your home feel more like inviting judgment on your entertaining skills and stress on your already maxed-out schedule?
Do you want to welcome others in but get stuck because making food, cleaning the house, decorating, and facilitating conversation feels impossible—or at least too overwhelming, so why bother?
We get it. We've been there, too.
But what if you had simple ways to overcome those obstacles and lean into the gift of opening your door? What if the how-to's of hosting people in your home didn't have to get in the way of the get-to of welcoming people into your heart and pointing them to Christ?
Whether you're a seasoned host looking for renewed inspiration or a nervous newbie not sure where to begin, this email series from Just Open the Door will give you fabulous, practical ideas anyone can implement! You'll come away with tools for simple food prep, cleaning made easy, creating a welcoming ambiance with what you already have, and guiding meaningful conversations without a ton of stress.
Ready to overcome your hospitality woes? Sign up today!
THANK YOU.
Your first email is on the way.
* PLEASE ENTER A VALID EMAIL ADDRESS
Signing up will get you the free series and occasional emails from (in)courage. You can opt out at any time.