We hope you are looking forward to kicking off our study of 7 this week! Join us today as we introduce Jen Hatmaker!
7 Intro Video, Bloom (in)courage Book Club from Bloom (in)courage on Vimeo.
It's not too late to purchase your copy of 7! Get a copy from DaySpring for only $10 here.
Sign up here if you'd like to receive emails when new Chapter studies are available. This subscription list is exclusively for the Bloom (in)courage page.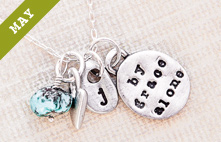 Sign up for free email updates and be entered to win our monthly giveaway of over $100 in beautiful product!