Registration is now closed for our (in)courager Community Groups winter session! If you registered but have not yet heard from your group leaders, please email us! We'll be back in mid-May for our spring session and hope to see you then!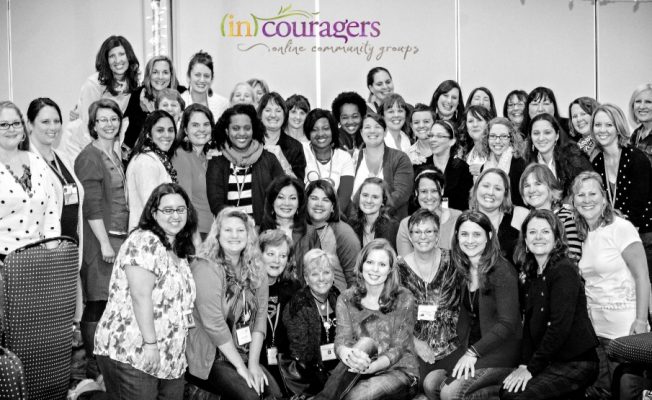 A note from the team:
Friends we are so glad you are here! Do you know you have been thought of, prayed and planned for? Well, it is true. God has written your names on our hearts and we can't wait to get a little smaller and grow a little deeper with you.
We get the sweet job of working with the amazing women we call the (in)couragers. They have big hearts for Jesus and are making a place for you right now to hang out and build community. See, we believe that one of the most amazing gifts God gave women is the ability to connect and (in)courage each other to walk with Him in our daily lives. We love that (in)courage is a place we can do life together.
If you have any questions about how our (in)courager groups work, click on over to our FAQ page or email us!
How To Connect With Us
1) Sign up for the (in)couragers community newsletter.
You'll receive a free newsletter filled with news from our (in)courager community group team. We will keep you in the know about what God is doing in and through our groups and let you know all the details for our upcoming session!
This is where we will all hang out between sessions to chat, get to know one another, and make new friends. We think you will love the chance to meet all the amazing women involved in the (in)courager groups. Our leaders will be there, too! You can find our page right here.