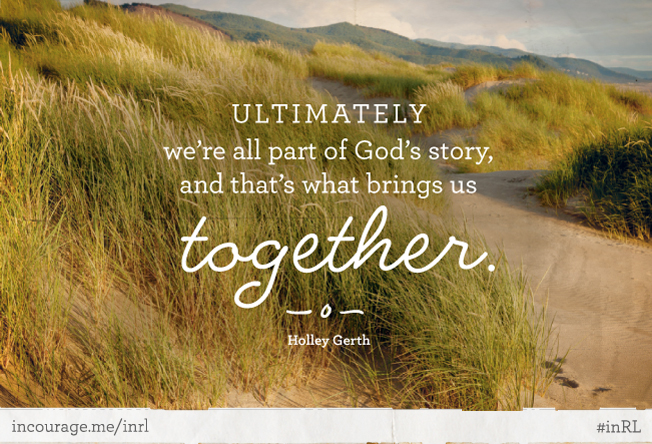 Wow – what a weekend this was. (in)RL 2014. And we got to spend it with you!
We have a link-up post by Anna Rendell over on the blog today! And women all over the world are giving us a sneak peek into what this weekend looked like for them.

Come join in!
You did it. You, brave one, chose community over fear. You opened your homes to women whose faces you've only seen in tiny square boxes online. You drove to the home of a new friend, leaving your family behind on a lovely Saturday afternoon. You mingled with ladies who brought their stories with them – stories that sound like fairy tales, stories that sound like nightmares – and you made small talk and welcomed them into your own story.
You did it. You chose to share your story, your real answer to 'how are you?', your fears about community. You watched other women speak their truth on Friday night, and as you tweeted tears rolled hot down cheeks because for maybe the first time, you found your people. There were other women – in your computer! – who had the same questions and fears and hopes, and you bonded with them instantly from across oceans and states and county lines. Couch to couch, city to city, you laughed with new friends and garnered courage from them.
You did it. You let your guard down and let another in to the story He has been writing in your life. And in sharing your story, you welcomed another to share hers. Maybe it was the first invitation to do so that she's ever received. Girl, you did that. In opening your hands, your heart, you gave someone else the chance to do the same.
Oh, sister you and me

We are community

Laying down our stones

Open hands are free to hold

And maybe it's your stories that will be the tie

That binds us to each other…

-from the (in)RL theme song
Continue reading and interact in the comments over here!
More from (in)RL – Some Fun Resources!
There are still great downloadables from the weekend just for you over here — including the (in)RL Theme Song by Christa Wells, the Speaker Agenda pdf download (so you can continue to interact with them), and the Craft Printables and Summary for you to enjoy.
And you can find more (in)RL Materials over on dayspring.com, like the DVD and meaningful postcards to continue to invest in the power of story.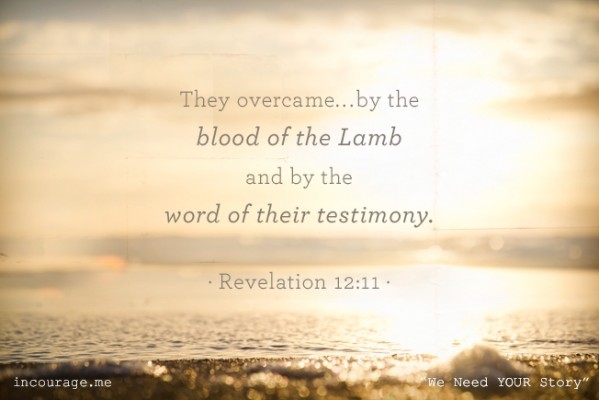 But perhaps you have landed on this page, and have no idea what we're talking about? Hopefully the information below will help explain. We're so glad you're here.

What is (in)RL?
Derived from the social media acronym "IRL" or "in real life," (in)RL is our annual conference that takes place the last weekend in April. In 2014, it was the weekend of April 25th and 26th. It's unique because instead of asking you to travel to us, we bring all the content to you. There's a webcast to tune into and a day of real life meetups with other local (in)courage readers.
In 2012, over 1,700 women participated.
In 2013, there were over 6,000 women from more than 20 countries.
Born out of two years spent listening to women in the comments here at (in)courage craving local, real life community, (in)RL is an invitation to share what we've learned about community and encourage women with stories and suggestions for connecting deeper in real life.
(in)RL is the combination of outstanding online content that encourages, moves and inspires women as they watch in the comfort of their own homes and local meet-ups where small becomes the new big and women connect, in person, beyond the comment box.
What They're Saying
We chose to show up. My sisters were brave and chose to meet me. They were gracious as I stumbled through telling them why I love this community so much. And we choose now to stay. To pursue one another, encourage one another. To live life together. Because life together with my sisters is immeasurably more beautiful than I could ever begin to imagine. ~ Crystal Stine
(in)RL has been life-changing for women all over the world, and for us. We've heard story after story about women who were brave, who took a step out of their comfort zones, who invited others in, who reached out and connected with other ladies who were craving real, true community. And then, like we mentioned above, there is a link-up post by Anna Rendell recapping (in)RL 2014 over here! Our favorite part in reading those posts was seeing, right there in black and white, that no matter where the meetups took place or how many people attended or what you ate for snacks, the important things were the same.
You were nervous, you were excited, you were afraid nobody would show up. You heard us talk about small being the new big, but you wondered why more people weren't RSVPing for your gathering. You scrubbed floors and baked cupcakes, and you ignored piles and dust and let children create centerpieces. You had breakthroughs and heart-to-hearts. You cried tears of laughter and pain and oh-she-gets-me. Your (in)RL meetups were everything you hoped for–and nothing you expected. And they were all beautiful. ~ This is What (in)RL Means to You