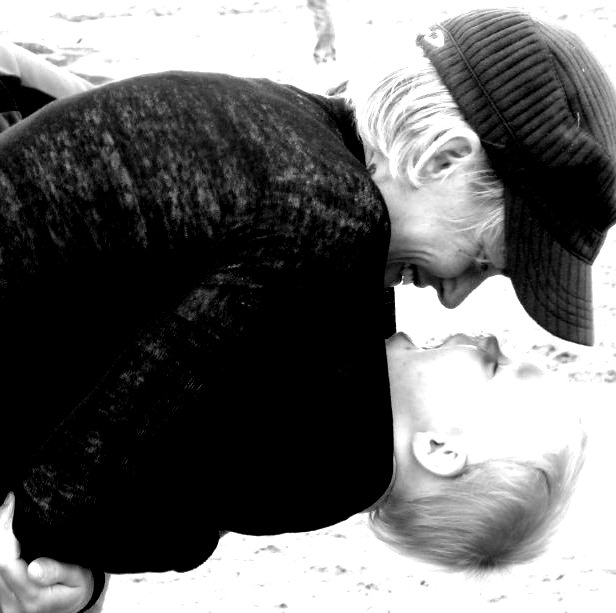 i never wanted to be known as the girl with the eating disorder.
and now i've got a book with chapters and paragraphs and sentences stating that i am that very girl, the one who starved herself from the ages of nine until 13, and nine?!! people ask. why so young?
but i didn't feel nine, i tell them.
and sometimes it's hard to remember (as i put down words like Hospital and Calories and Mirror), that i am more than that now. that i have always been more. that we are all more than our reflection.
but you couldn't have told that to the girl with the mushroom cut and the big plastic glasses who stared into the long mirror in the dim-lit hallway while dad typed away in his office, the door that was always closed because he was a pastor (and why do churches keep their entrances locked when aren't they supposed to be places of refuge?)
and mum in the kitchen cooking supper in her apron.
i really don't think it had much at all to do with eating, and does it ever? do we sneak bags of chips or cookies or bowls of ice cream because we love food? or because we hate ourselves?
and i think it's because as women, as, mothers, we put ourselves last so often, that we don't believe we deserve goodness. we feel we don't deserve beauty or gifts or to sit down and enjoy a good long meal with a glass of wine because there are children to be bathed and put to bed, and clothes to be folded and toys to be put away and, and…
and this is what i saw stretched across my mother's face, as she stood weary by the stove in her apron. and she tried to love us the only way she knew how: by homeschooling us and dishing up heaping plates of food and sewing us clothes, but all i wanted was for her to hold me and tell me i was beautiful.
but she didn't know how. because she'd never had anyone do that for her, not her mother nor her father nor my father.
we all need someone to be love, incarnate, , so we can put our faith in it.
we're in bed, and my husband leans in, and i ask him to tell me, just one more time. "but why?" he says, this farm-boy that walked me through my relapse when i was 23. "don't you know it by now?" he says.
i shake my head. "tell me again," i say.
"i love you." he pulls me close. "i've never stopped loving you," he says. "and i never will."
i let him kiss me then.
and i'm learning to stand up for myself this way, to treat my body with kindness. and i know it has nothing to do with me. i know it has everything to do with me being a product of God's genius. his hands molding dust into skin into breath.
he's the one who makes me beautiful. so i sit boldly at the kitchen table in the afternoon light and eat a bowl of ice cream, my sons beside me, eating theirs, because we need to do this together, this life. this learning to eat, this learning to be gentle with ourselves and others.
because lies can't grow in the light.
and light is love.
*I am so excited to be giving away TWO copies of my new book, today–Chasing Silhouettes: How to Help a Loved One Battling an Eating Disorder. It's not a self-help manual, and it's not just for people with eating disorders. They say that 75% of women battle disordered eating, so this book is one woman's journey (mine) towards learning to love herself; it also includes the perspectives of my parents, my siblings, my husband, suggested prayers for families in the midst of it, as well as advice from eating disorder professionals.*

To win a copy, please let me know ONE THING YOU LOVE ABOUT YOURSELF. If you share this post on Twitter or FB, you will also get another chance at winning. Bless you.
To purchase a copy for yourself, your church library, your school, or your neighbor, please click HERE.
To read sample chapters, endorsements, or reviews, please click HERE.
And for the book trailer, please click HERE, or watch below.

By Emily Wierenga, www.emilywierenga.com
Leave a Comment