We're counting down to January 14 when registration goes live for our (in) real life conference! It's FREE this year – whoot! So save the date for April 26 & 27, 2013.  In the meantime, we're delighted to be featuring a few of our favorite posts from women who participated in last year's event. We're sharing them here so you can get a peek at what all the excitement is about.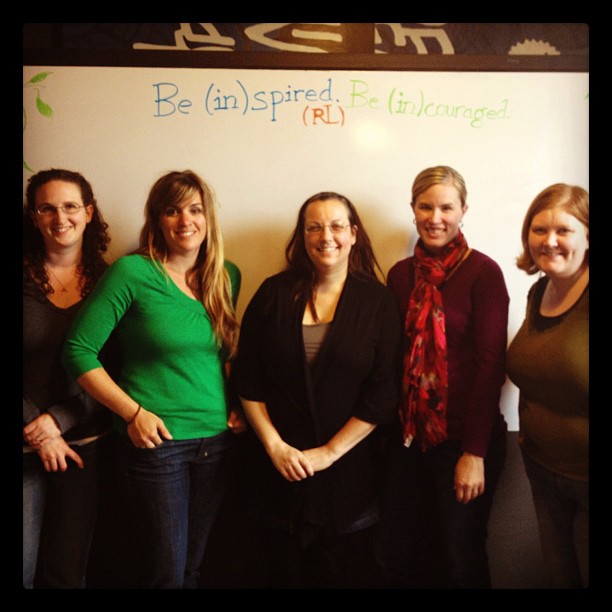 Over the last couple of years, I feel like I have been shedding layers of tough, self-reliant soul-skin, rubbed raw by the experiences and people in my life. Vulnerable moments, painful conversations, life-changing decisions, paradigm-shifting truths, all chipping away at my gnarly exterior that wants to keep saying,
"I don't need you…my life is fine…and by the way, keep your distance."
A year of studying the journey of Jesus through the eyes of Luke, learning anew how the people of the Way are meant to live. We are designed to live in community, modeling the consistent and authentic life of Jesus, as he spoke loving Truth into the people around Him. That is our calling as well.
Finding myself in a place where I couldn't be just "fine" anymore, even if that meant allowing myself to be vulnerable. Being prayed over while I sat weeping with big, gulping sobs. Finally learning that accepting help from your community is just as important as giving help to others.
Making time to commit to community. Not institutions, but individuals. Investing in others, one person at a time, even if it doesn't fit my schedule, my personality, or my tolerance level.
Continuing to journey down the path of motherhood with my "board of advisors," some on Facebook, others through blogging, some over the phone, and many more in person. With every question about how to get lip stain off of a toddlers face or pen off of leather recliners and every passionate discussion about constipation or screen time, I become stronger and more confident. Alone is not an option.
And just this past weekend, I found myself sitting a room of women I barely knew, on a bleak day where I was chilled to the bone, participating in a webcast hosted by (in)courage. I wasn't sure why I was there, but as the words connected with my heart and the group started to share, I felt another layer of soul-skin starting to loosen.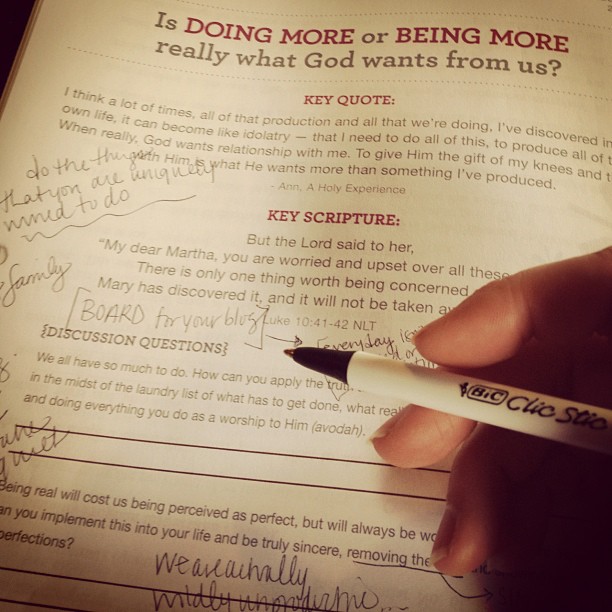 The afternoon was full of beautiful words. I scribbled a sentence from Ann Voskamp, "The guards you put up end up being your own prison that keeps you alone" and circled it for good measure. I wrote in capital letters, "STOP SAYING FINE!" and gritted my teeth in determination. We talked about communities of prayer, the challenge to "do the things we are uniquely wired to do" and how we need to stop worrying about all the things we "don't" do.  It was an unexpectedly sacred time for me, unhindered by life's distractions, focused only on soaking in the truth of using our words as "anchors in a storm", and actively participating in community.
I left some of my insecurities behind in that room, replaced by the supple skin of Truth. Love God and love others, and do it well. It felt good to refocus on what is important. Not because it is good for me, but because it is what we are called to do.
By: Rachel Hammond
Leave a Comment