When I first discovered my husband was having an affair, my whole world quite literally fell apart. I had put my identity in being a good Christian wife, with a good Christian family, sitting in the front row at church and leading a Bible study. I had a formula where A+B=C, as in I am a good girl, so God will bless me and that equals no suffering. But then, suddenly, I wasn't any of those things anymore. Why would my husband leave if I was good, and why did I need so much help with my children when I was in despair? I'm neither a good wife nor a good mom, so what am I?
To call it a rude awakening is putting it lightly.
It was jolting, and at the time, I wondered why God would allow this to happen to me — His A+ servant doing so much good for Him! I was out there helping people for the Lord, and I didn't really need that much help myself. I was the one making meals for people and doing the yard cleanups — good thing God was so lucky to have me doing all this work! (I'm being cheeky, and it's funny now to say these things out loud.)
But this was my awakening, however rude it felt. It was when I finally understood the gospel deep in my bones. Before my husband was even repentant, I felt like God was asking me to forgive him. I wrestled with God a bit on this concept, "He didn't even say he was sorry. I don't think he even feels sorry!"
A Scripture passage I had written several months before and never erased glared at me from my chalkboard:
Be kind and compassionate to one another, forgiving each other, just as in Christ God forgave you.
Ephesians 4:32 (NIV)
It seemed like God kept asking me more questions, But how did I forgive you?
Romans 5:8 came to mind as an answer, "But God shows his love for us in that while we were still sinners, Christ died for us." That Scripture memorization I dragged my feet on as a teen was popping up at just the right time!
While he was still sinning, God had asked me to mimic the gospel to my husband. It was difficult but supernatural work. I don't tend to want to forgive those actively sinning against me. I'd actually prefer to take a baseball bat to their windshield or demand that I deserve better. But God showed me that I deserved eternal separation from Him, but He still calls me friend. He calls me daughter and gives me an inheritance even though I chase after other things outside Him to find my identity. The gospel confronted me deeply in those tender moments where God was so near to me. 
I can't begin to tell you all the work God did in my heart during the time my husband and I were separated. We would need 1,000 hours for me to describe it all. But what I can say is that God turned one week into one year with all He did to mend me. I promise you He held the sun from setting just for my heart to supernaturally heal. I came out of that week a forgiving machine, renewed, strong — I had been with God. I forgave the other woman freely. I forgave my husband. I forgave those who knew and didn't tell me. 
It needs to be said that forgiveness is an alone game, but reconciliation is a together game. I worked alone for a long time to get healthy and strong and to believe that no matter what happened in the future, God would take care of me and that He would redeem my situation even though it might not mean staying married. I had to sit in the in-between for many months, and it was extremely uncomfortable to trust that God knew the perfect timing of events to come.
One monotonously normal day when I was standing at the door with a baby on my hip, I saw my husband walking down the street after not speaking to him for several weeks. I couldn't believe my eyes. He came to the glass door, and I barely cracked it open, as if it were protecting me from further hurt.
"You're it for me. I don't deserve to have you back, but you're all I will pursue for the rest of my life. I will do whatever it takes to come home. If you can forgive me. If you're willing."
I cried. Yes, it was what I had hoped for. But "hope deferred makes the heart sick" (Proverbs 13:12), and my heart had been sick for a while watching my husband choose his sin. But the other part of the verse is this: "but a desire fulfilled is a tree of life."
It has not been easy, to say the least, in our long healing journey, but my marriage has been a tree producing a wonderful friendship with my husband and shade for those walking through marital hardship. It has produced two more children and the most delightful fruit in my own heart in knowing God deeply. All because God let me walk through the most terrible and most gorgeous gospel identity awakening of my life. 
To Him be the glory.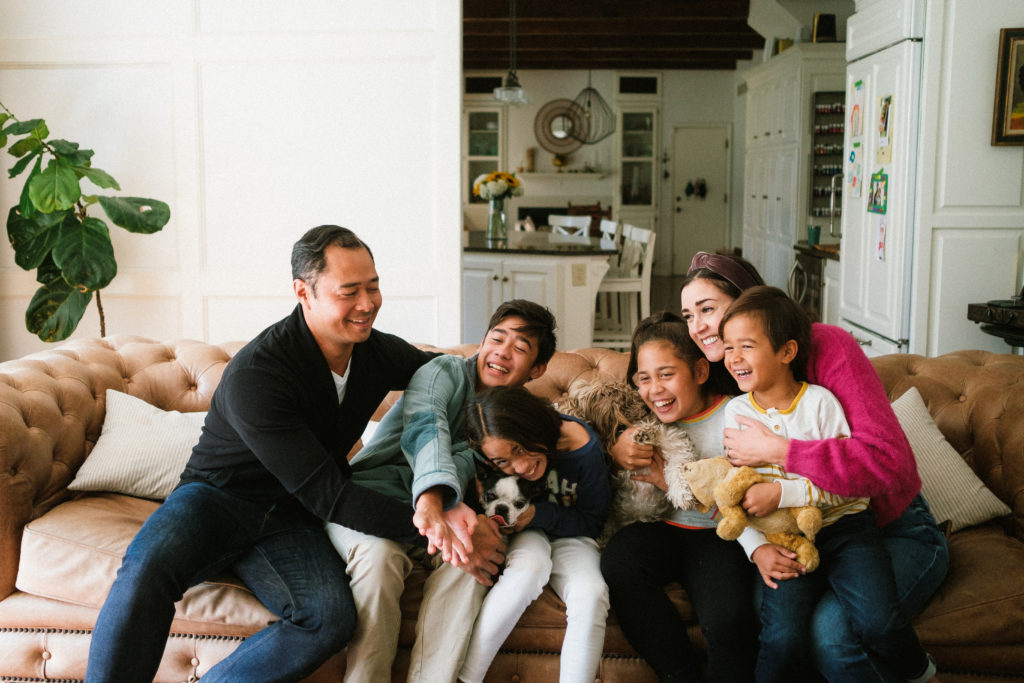 For help on going through marital hurt and betrayal, visit Jami's website where you can find links to videos, podcasts, and other resources.
Leave a Comment