Two years ago, our (in)courage writers and staff from all over the U.S. (and Canada — hi, Aliza!) gathered in the beautiful mountains of Estes Park, Colorado. We spent three days walking along the river, eating good food, sharing hearts, drinking too much coffee, and planning new projects for you. Boy, was that a sweet time.
Going into the retreat, I knew I wanted to wrap up our final night with an intentional time of reflection. But I wasn't sure what it should look like. I had bounced around ideas and sketched out some possibilities, but nothing felt quite right.
After a full day of meaningful conversations and exploring Colorado, we began our last evening together with a rooftop yoga session – what an experience. As worship music played, I breathed in with each stretch, focusing my mind on Christ, giving thanks for the rare gift of this retreat.
Maybe this was enough, I thought. Maybe this is the way to end our time together. Everyone seems content and relaxed. Maybe more sharing will just feel forced.
I breathed out my praise for God's lavish kindness and looked around at this group of sisters whom I treasure and esteem. With the Rocky Mountains as a majestic backdrop, I thought, If I feel such gratitude and awe toward each one of these women, how much more must God delight in them as His daughters?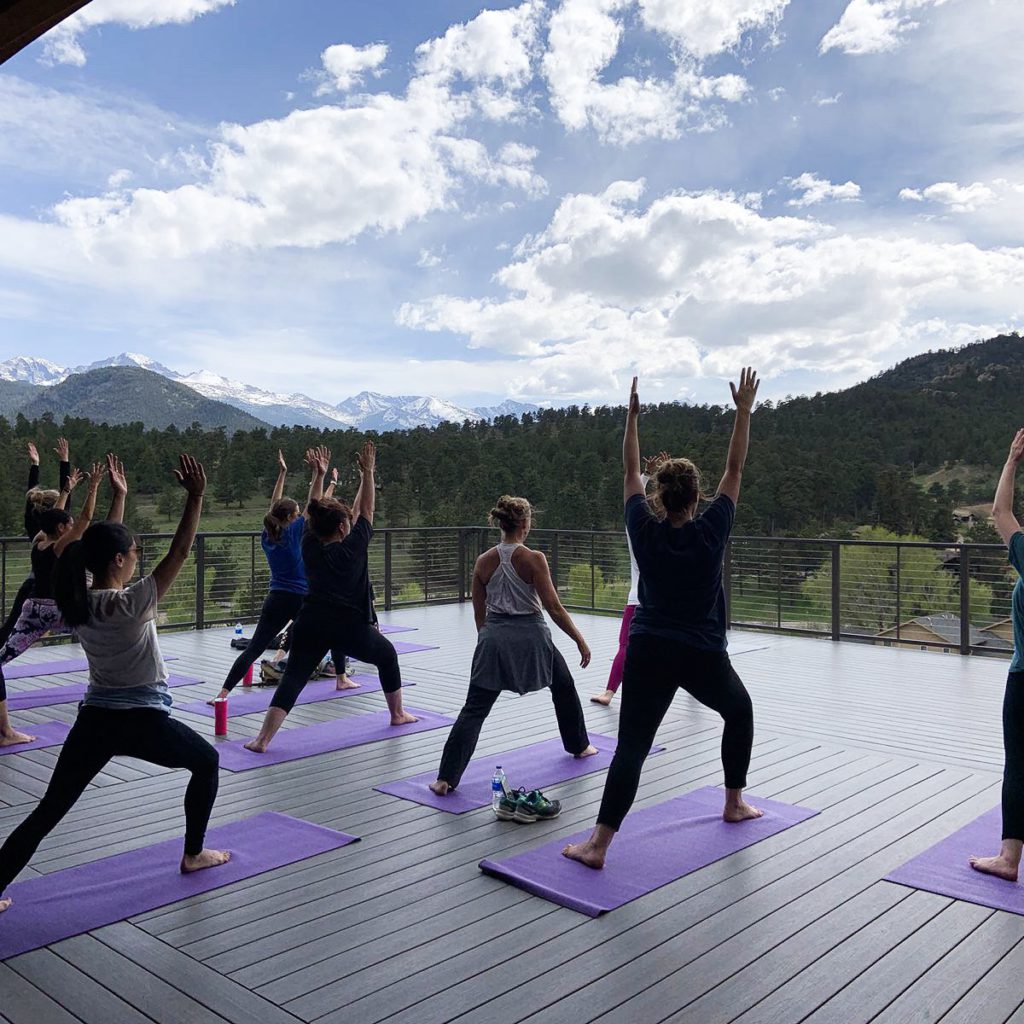 I reflected on how each woman had enriched our collective time in a particular way. Each uniquely gifted and anointed. Do they know how amazing they are?
And then I knew in my spirit what our closing time together had to be.
After our last scheduled activity, I could tell everyone was tired and ready to wrap up our group time and withdraw to their quiet condos."What if we just called it a night?" someone asked.
I felt the tug of wanting to be sensitive and accommodate my friends. It would be easier to just go to bed. But the Spirit's voice was louder. I knew there would be something lost if we tapped out now.
"No, let's meet back in the main house in ten minutes. There's one more thing I want to do."
It feels a little silly to confess it now, but it took courage to say those words. It took courage to believe that I had heard the Holy Spirit correctly. It took courage to believe that the plan in my mind would result in a meaningful time when at our last retreat I felt like I totally flopped as a leader.
People were slow in making it back to our gathering place, but when everyone finally arrived, we sat in a large living room circle. Women piled on couches, and others pulled over stools from the kitchen. Some sat on the floor or perched on side tables.
"Okay, I know it's late and we're all tired, so thanks for being present for one final activity together," I began awkwardly. "As you know, this year at (in)courage has been all about becoming women of courage. We've done an online Bible study and written blog posts, and this week we even recorded a video about it. But our invitation to our community is also God's invitation to us. Part of becoming a woman of courage is learning to see ourselves the way God sees us. I don't know about you, but sometimes that's hard for me.
"One of the purposes of community is to be mirrors," I continued. "To reflect back to one another what we see so others can see more clearly too. Over the last few days, I have seen beautiful things in each of you! And I know you have, too. So I want to end our time together by calling out what we see."
Then, one by one, I stood behind each woman, placed my hands on her shoulders, and proclaimed, "You are a woman of courage," and then together we blessed her with our words.
"Anjuli, you are a woman of courage. When I look at you, I see . . . "
Around the circle, the words came out tentative at first. But as we went from one sister to the next, I began to hear a boldness in each voice — a bravery in calling out the intense good, the rare beauty, the hidden gifts in each other.
Yawns were replaced with shy smiles, inside-joke laughter, and tears for being truly seen.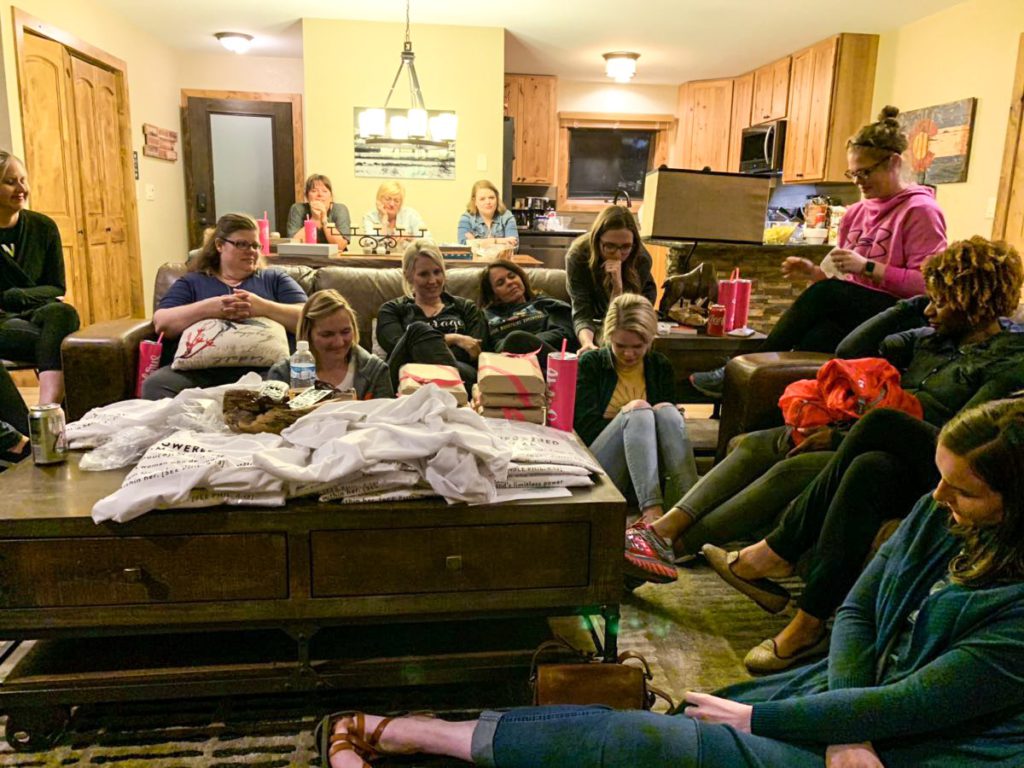 Two years later and I remember the rooftop yoga and cinnamon lattes of that trip, but more than anything I remember the Holy Spirit showing up. His presence that final night was palpable. He was in us and among us, speaking to us and through us.
And doubt almost stole it.
So here's the thing I'm reminding myself today, that I want to tell you too: The Holy Spirit is alive, He has more for us than we can imagine, and we can trust Him!
When that Voice speaks, whether you feel like obeying or not, whether your circumstances make perfect sense or not, you need to listen and respond. Doubt is normal — but you'll miss out on what God wants to do if you defer to what is most comfortable.
Maybe you're not leading a retreat today, but I bet you've got a situation in your life that is precious or important to you. You're trying your best to savor it fully or steward it well. If you've accepted Christ as your Savior, then the Holy Spirit lives in you! But it's up to you to surrender to His work!
Jesus said it clearly, "What gives life is God's Spirit; human power is of no use at all" (John 6:63 GNT).
Indeed, God's Spirit gave life that summer night. I'm so grateful I listened to His voice and accepted His invitation to trust His plan. At first, it may have looked awkward, forced, or foolish to others, but the Spirit's plan is never foolish — it's life to the full.
Leave a Comment