Welcome to Bible Study Monday! We are thrilled to be walking through our newest Bible study, Courageous Influence, right here with you. Each week, we provide the reading assignment, a fabulous discussion video featuring three (in)courage writers, a quote of the week, reflection questions, and a prayer. All you need is your copy of Courageous Influence and an open heart, and we'll take care of the rest!
We'll turn the world's idea of influence on its head and become the courageous women of influence God calls us to be. Let's start Week Two: Not Position, but Place and a Willing Yes.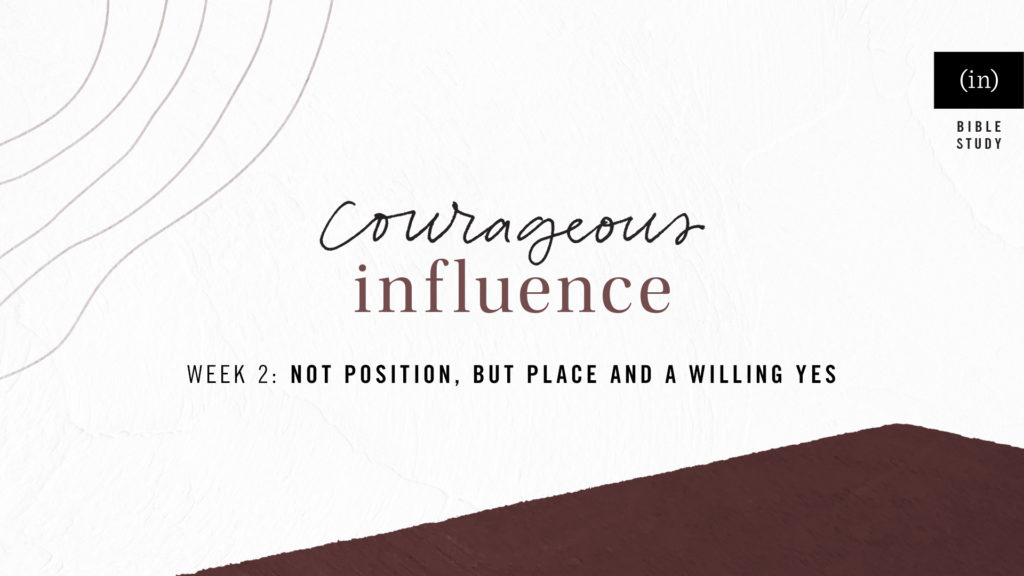 Reading Assignment
This week, read Week Two: Not Position, but Place and a Willing Yes on pages 43-74 in Courageous Influence. Grab your copy and start reading and working through the study!
Discussion Video
Three of our (in)courage writers invite us into their conversations about Courageous Influence! Join study author Grace P. Cho along with Becky Keife and Kathi Lipp each week as they discuss the readings. Listen in on their conversation about Week Two (and find all the weekly videos here):
Quote of the Week
Keep this quote in mind as you begin reading Week Two:
May we be willing to say yes to Him even when we're afraid.
– Grace P. Cho in Courageous Influence. Feel free to download this quote to share with a friend!
Reflection Questions
Together in the comments, answer and discuss the following reflection questions:
When was the last time you did something even though you were afraid because you knew it was God's invitation to you?
You are a favored, chosen woman. How does believing this give you courage to do what God is asking of you today? (p. 74)
Let's Pray Together
Lord, thank You for the words You spoke over Mary. You called her "favored woman," and I thank You for choosing me as well. When You ask me to do something, I want to be ready and willing to say yes. I trust that You have planted my feet where I am now, and I want to know You and make You known in this place. Amen.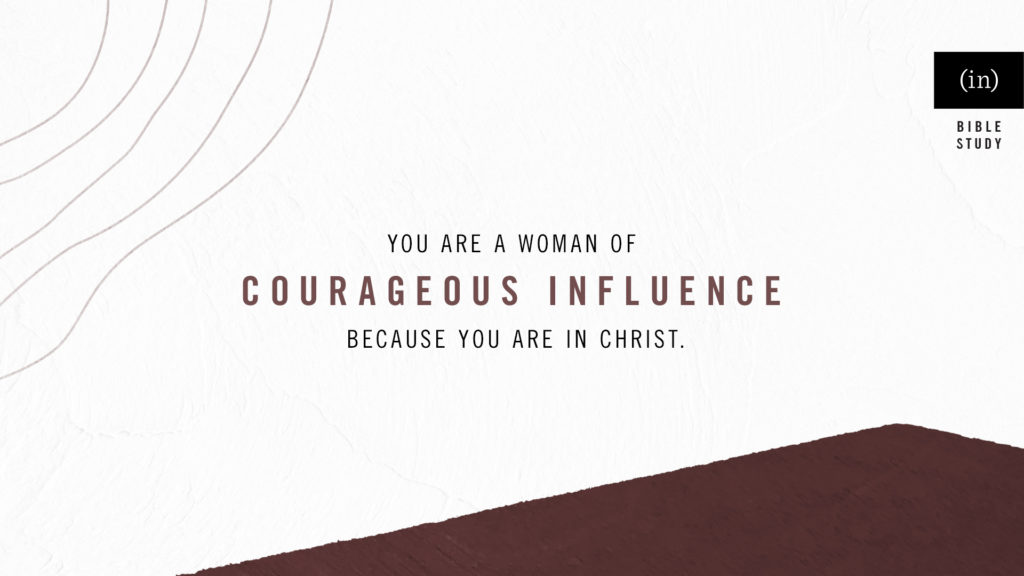 Click here to get a FREE week from each of our Courageous Bible Studies (including Courageous Influence) and to get free leader resources!
Answer the reflection questions in the comments so we can discuss Week Two together! Blessings as you work your way through Week Two, and we'll see you back here next Monday to begin Week Three: Be a Person of Integrity.
Leave a Comment