"Even when we plant the seeds and water them, God brings the growth." Anna and Joy talk about having influence for a season, and how God is faithful afterwards. They disagree on puzzles, talk about their crying babies, and what both taught them about sowing seeds of influence. Finally, they look at Colossians 3:23 and discuss the ways God operates in a system of generosity (not scarcity).
Sharing a story today is (in)courage contributor Becky Keife. She reads her story as published in Week Four of the Courageous Influence Bible Study.
Also, in each episode of this season (today included), you will hear from very special guests Kathi Lipp, Becky Keife, and Grace P. Cho (author of Courageous Influence)!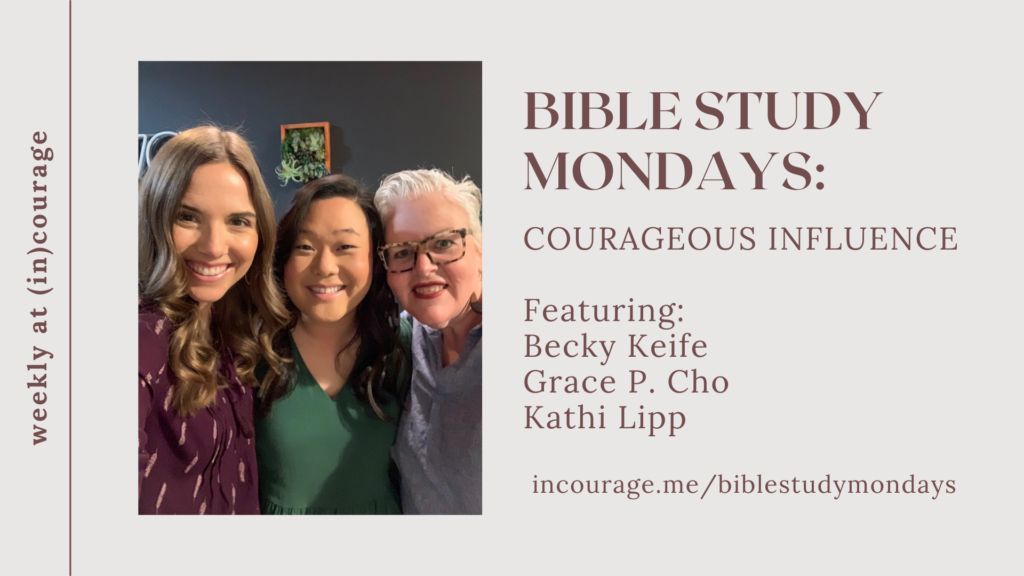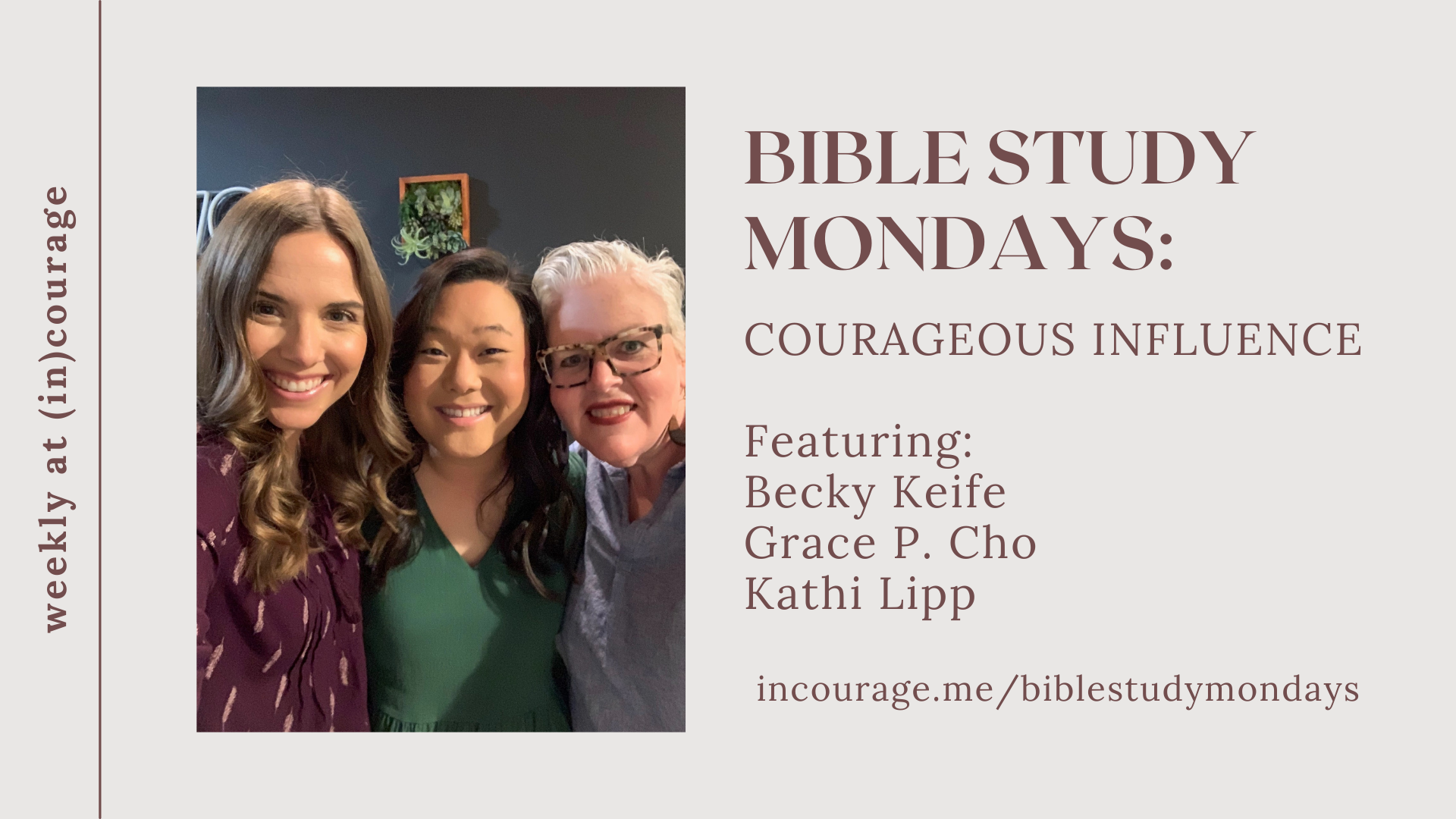 These three friends spent a few days together as they went through the study, and, lucky us, they recorded their conversations so we can all listen in! Find all the Bible Study Mondays posts here and discover for yourself what God says about influence (spoiler alert: you have it! Yes, you!)
Listen to today's episode below! And be sure to get your copy of the Courageous Influence Bible Study from DaySpring.com!
Leave a Comment