A quick note to you friends! For more than 12 years, we have published daily words of empowering encouragement right here. The words aren't changing, don't worry! Beginning today, we are leaning into a new publishing rhythm, and you'll be able to continue reading and listening to words from our writers every single weekday. On the weekends, we hope you'll join us on our social channels (Instagram and Facebook are our faves!) and catch up on our podcast! Also, tune in on Monday for BIG EXCITING NEWS! We can't wait to spill these beans! And now on to today's article:
The Lord is compassionate and merciful,
    slow to get angry and filled with unfailing love.
He will not constantly accuse us,
    nor remain angry forever.
He does not punish us for all our sins;
    he does not deal harshly with us, as we deserve.
For his unfailing love toward those who fear him
    is as great as the height of the heavens above the earth.
He has removed our sins as far from us
    as the east is from the west.
Psalm 103:8-12 (NLT)
The moment I saw the unfamiliar number flash across the screen, I knew what I'd done. My stomach dropped and my heart jumped into my throat as my wide eyes stared at my phone. Do I answer? What do I say? How could I have done this?
As my phone rang, the meeting I'd forgotten about came rushing back to my mind. I was mortified and full of shame. It wasn't just a casual coffee date I'd missed. I had been scheduled for months to speak at a moms' group, and though I'd prepared my talk and written the address (and time!) in my planner, it had somehow slipped my mind completely when I got up that morning. A group of women had been counting on me, and I didn't show up.
I've forgotten meetings and missed appointments before that day — and since. But two things from this incident have stuck with me.
First, my immediate reaction to that phone call surprised me — and not in a good way. Understandably, I was embarrassed and disappointed in myself. Anger and shame seemed like reasonable responses in that moment. But as I touched the button to answer the call, my shame doubled when I took note of the list of excuses running through my head.
My first thought, when faced with a mistake, was to lie about it.
Somehow, thankfully, God gave me the strength and character to own up to what I'd done without trying to cover it up. I answered the call from the meeting coordinator and, in a rush, told her that I'd inexplicably forgotten the meeting and was now so, so, so sorry.
I held my breath as I waited for her response. I didn't wait long because right away, this woman I'd let down assured me that it was okay. She wasn't angry, she understood that sometimes we just mess up, and she offered me another chance by rescheduling.
That's the second thing I'll never forget. As I hung up the phone, overcome by pent-up tears and adrenaline, I sat on my stairs shaking. I'd been perilously close to compounding my mistake with another, willful one — and just as close to condemnation from the person I'd hurt. And yet, I'd escaped unscathed. Forgiven and free, with a second chance to move forward.
Obviously most of us will make bigger mistakes than missing a meeting. But whether we're facing sins great or small, every single one of us has sinned. We've all fallen short of the holy, unblemished glory of God. And only Jesus can pay the price for our crimes.
Only Jesus can — and only Jesus does. Jesus stands in the gap between the reality of our mistakes and the perfection of God, reaching across the canyon we've created to pull us back into relationship with our heavenly Father.
Are you caught in your mistakes right now? In between the phone ringing and picking it up to admit what you've done? Don't be afraid, friend. Like the woman who called me, God isn't angry. He understands that sometimes we just mess up. And through the sacrifice of Jesus, He wants to offer you another chance.
Don't hide. Don't brainstorm ways to cover it up. Don't beat yourself up, either. Look to the Lord and hear Him say, "You are forgiven." Accept His mercy, grace, and love.
Beloved, nothing you have ever done or will ever do can separate you from the love of God. He loves you, and that will never change.
You are forgiven.
This story was written by (in)courage writer Mary Carver.
—
What do you say when asked, "Who are you?" It seems like an easy question, except most of us answer incorrectly. We answer with all the roles we play: "I'm a wife/husband, a mom/dad, a daughter/son, an employee." Those roles are important, but not as important as who you really are.  
Did you know who you are is a direct result of Whose you are?  
You are a child of God. You are loved, forgiven, known, and blessed. You have a purpose and a reason for hope. Your identity is in Christ. You are His.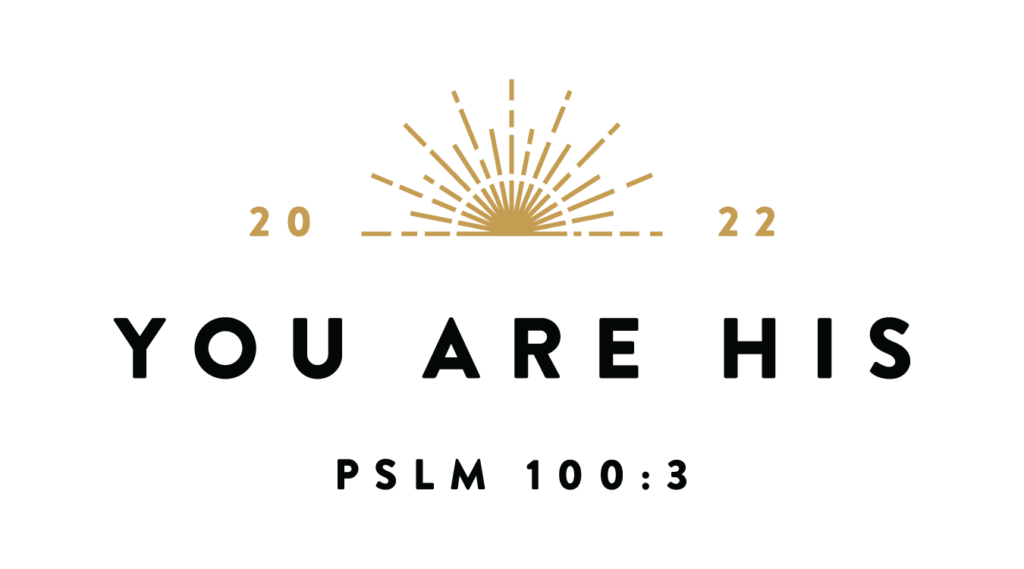 Know that the Lord is God. It is he who made us, and we are his; we are his people, the sheep of his pasture.
Psalm 100:3 (NIV)
Come along with DaySpring this year on an adventure to experience the truth of your identity. 
DaySpring has a resource that can help remind you exactly whose you are. Their Hope & Encouragement Bible includes twelve life-changing truths that highlight different dimensions of our identity as children of God. For example, you are loved, you are known, and over all, you are His.
Sign up here for a free sampler excerpt from the Hope & Encouragement Bible! We want these truths to sink into your soul so that you may know how loved you really are, so we're giving away a Hope & Encouragement Bible! Just leave a comment telling us what it means to you that you are loved by God.
Giveaway open until 11:59pm central on 4/4/2022 to US addresses only.
Listen to today's article below or wherever you stream podcasts:
Leave a Comment